Groomsman and Bridesmaid Glass Ideas
Groomsman and Bridesmaid Glass Ideas
So you're getting married - congratulations!
We're here to help with your glassware gifts. Our most popular glasses for bridal parties are beer mugs, wine glasses and flutes - but you don't need to feel that you have to stick to tradition (although tradition is fine too!) Beer mugs aren't just for the men and wine glasses for the ladies, we've done plenty of beer mugs for bridesmaids and wine glasses for groomsmen. Not to mention shot glasses, martini glasses or decanter sets -- it's your wedding and your style!
The same goes for font selection; we can use just about any font you'd like. If you have any questions or need help matching your glasses to your theme please do feel free to call or text us at (815) 964-2080 or email us at info@fantasyglassworks.com.
How to lay out your text is another question - the most popular way is: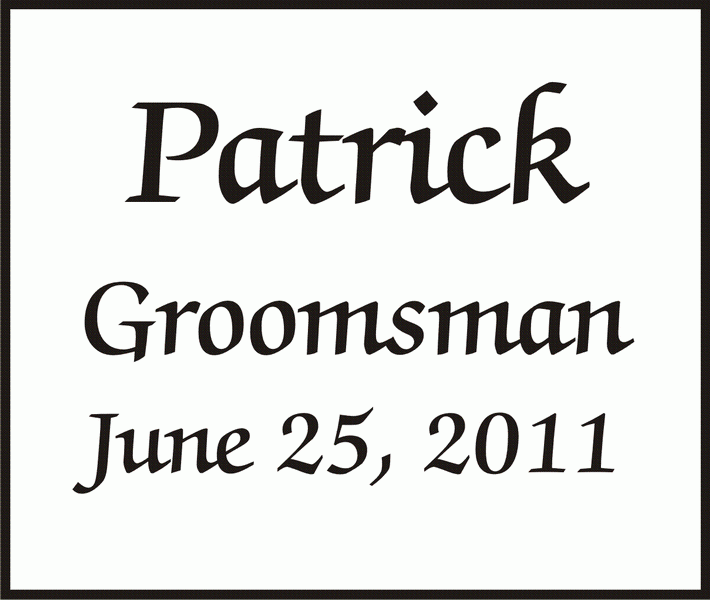 (Above example is in the Zapf Chancery font)


Although there are many other options, such as: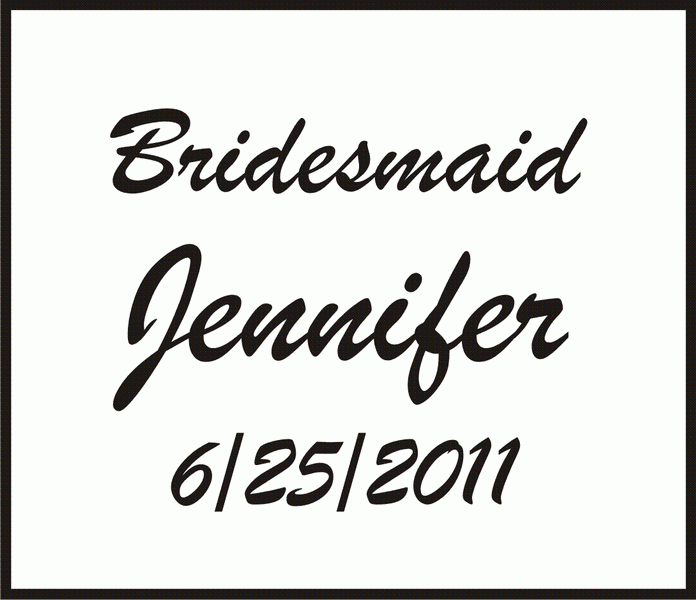 (Above examples are in the Brush Script and Clarence fonts)
or just the name:


(Above example is in the Adrian font)
Another popular trend is giving glasses to the bride and groom's parents - such as: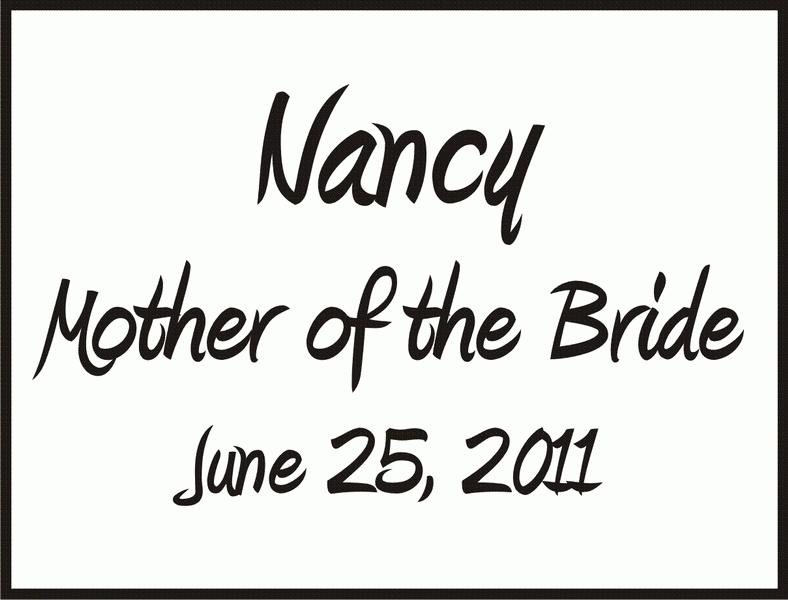 (Above example is in the Amienne font)
You can also use the reverse side of the glass or add a design (either from our stock designs or one of your own). The most popular design for weddings is Entwined Rings.

Monograms are also quite popular, with the last name initial of the couple in the middle and the first name initials of the bride and groom on either side. For example, using Tom & Sue Carpenter the monogram would be T CS, and this can also be used for one line or, more often, on the reverse side. If you'd like to use a monogram please let us know which is the last name initial.
As always, if you're not sure of your font or layout just send us an email with your ideas and we'd be happy to send you a .jpg 'proof' with your names and fonts to help you decide!