Special Order Personalized Wine Glasses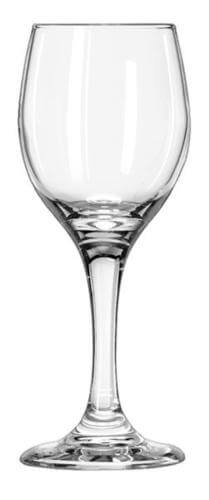 L3088 - Personalized Perception Cordial
This wine glass is available as a special order item in case quantity only. Production time can widely on these wine glasses.
Please send an email to info@fantasyglassworks.com with the name and part number of the wine glass you're interested in, along with what you'd like on them, for pricing and availability.
Height: 5 7/8 Inches
Capacity: 4 1/8 Ounces
Case Quantity: 24
*PLEASE NOTE: All logos must be in black and white line art. All logos must be approved before order will be processed. You may email your custom logo to artwork@fantasyglassworks.com. Any questions may be emailed to info@fantasyglassworks.com
Have questions? Click here for additional ordering and engraving information or email us at info@fantasyglassworks.com with your question.
A note about Monograms
A monogram is the three initials of a person's name with the last name initial in the middle and bigger - David Richard MacKay, for example, would be DMR. If you'd like to use the monogram style with the center letter (last name) larger than the others, please leave us a note in the comments box or text box that you want the monogram style and which letter is the last name.
For example: DRM, monogram style, M is last name would be the best way to let us know what you'd like on your glass.
Some people have four or more initials, Senior, Junior or a number included in their names - there aren't any hard and fast rules for doing these monograms so please let us know how you'd like it done or feel free to ask for assistance - we're here to help!
If we see three letters entered without a note or instructions we'll assume you do NOT want the monogram style and will make the letters all the same size and in the ordered entered.